ABOUT

#SURFDISCO

8FNIGHTCLUB
店内に入るとすぐにグラフティーアートが目に飛び込んでくるポップな印象が特徴の#SURFDISCO
#SURFDISCO features a pop impression with all the graffiti art that surrounds the dance floor.
店舗計画中にネットサーフィンして探し、アメリカはミネアポリスをベースに活躍するポストモダンアーティスト
『Greg Gossel』の作品が目に止まった。存分に彼の世界観を感じてLET'S DANCE!!!
The artwork by Greg Gossel based in Minneapolis caught our attention
when we were searching online during our store planning.
Enjoy being surrounded by the amazing art and LET'S DANCE!!!
いつの日かハワイに"WORLD WAIKIKI"出店を夢に想い、ワールド同ビル8Fに新たにオープンした2号店『#SURFDISCO』。ワールドとは一味違った空間で音楽に、お酒に、出会いに、、
そんな素敵な夜に酔いしれてください☆主音楽はHIP HOP♬ LOVE USA!!!
With the dream of someday opening "WORLD WAIKIKI" in Hawaii, we have opened a second spot on the 8th floor of the same building as Club WORLD called #SURFDISCO! Come and get drunk on the music, drinks, and new encounters at place with a different taste from WORLD. ☆ The music leans toward Hip Hop; we love the USA!!!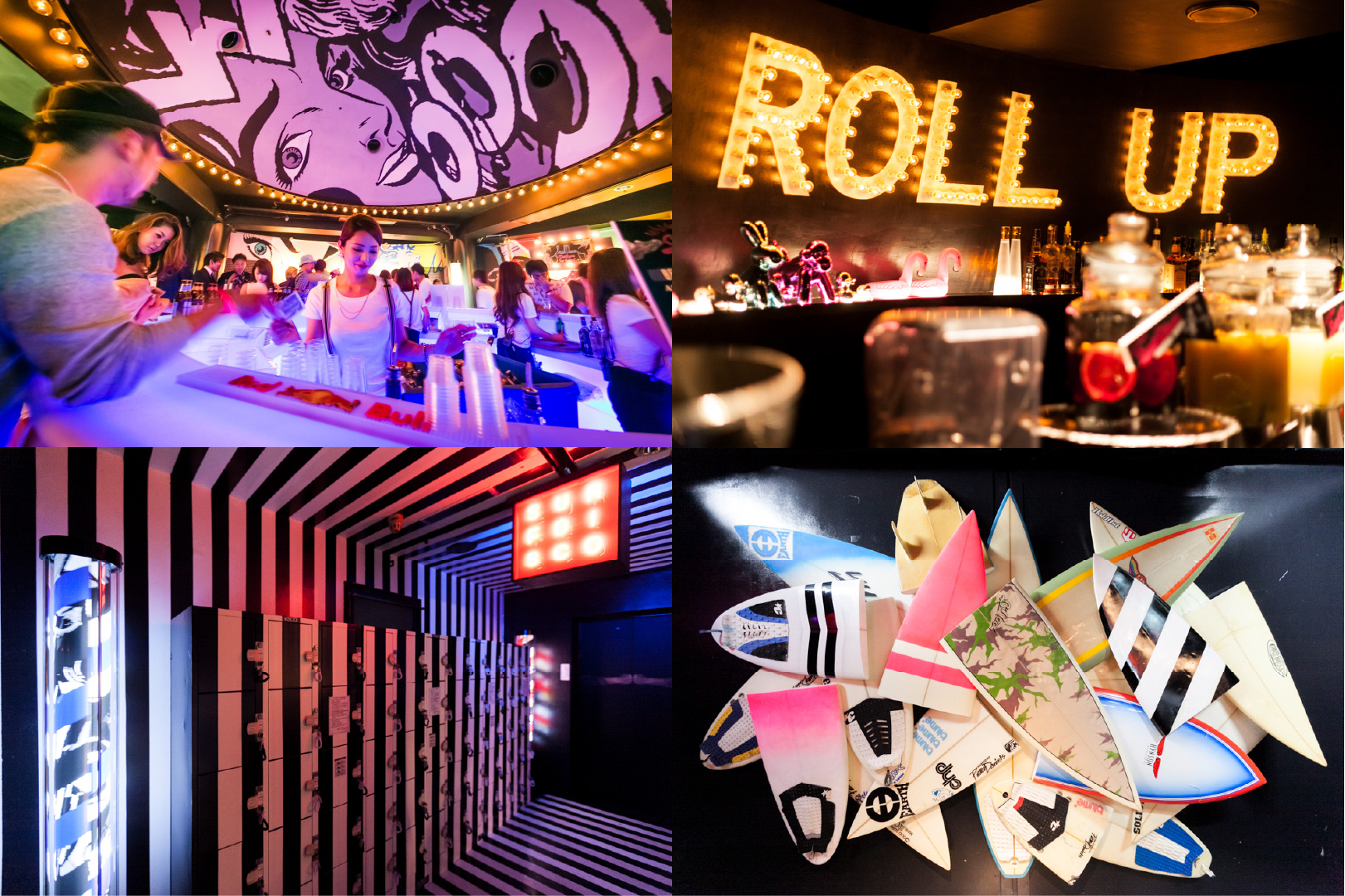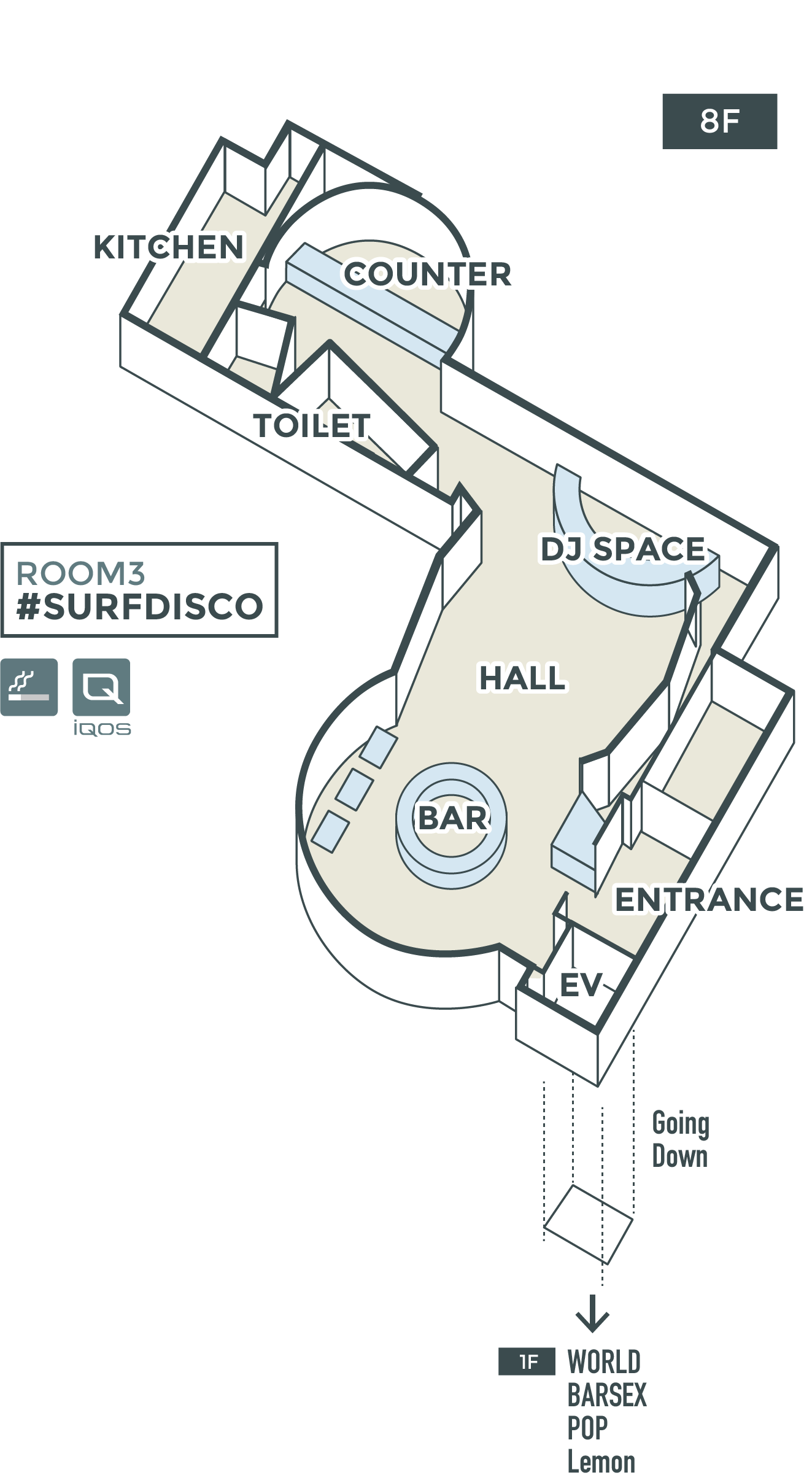 #SURFDISCO SYSTEM
ADMISSION FEE
金・土 曜
・祝前日
FRI-SAT
A DAY BEFORE
A HOLIDAY
*特別公演・海外アーティスト公演の場合、料金が変更になる場合がございます。
Identification

20歳未満の方のご入場は一切お断りしていますので、写真付き身分証明書(ex.運転免許書/パスポート/学生証)のご提示をお願いいたします。
20 and Older to enter. Photo ID required. No Exception!!
DRESS CODE
過度にカジュアルな服装の方は入店をお断りさせて頂く場合がございます。ジャージ、ス ウェットパンツ、サンダル等の雰囲気にそぐわない方のご入場もお断わりしております。 スタッフおよびセキュリティーの指示にお従い下さい。
At this club, we have a dress code. Please respect the dress code and wear attire suitable for the events. *Overly casual attire is not permitted, and we reserve the right to refuse entry to those wearing sweatpants, sandals, etc... Follow the directions of the staff and security at all time. Thank you.